Pimlico Capital is a Premier Private Lender of Hard Money Loans in the Mid-Atlantic Region
Rates Starting at 7.95%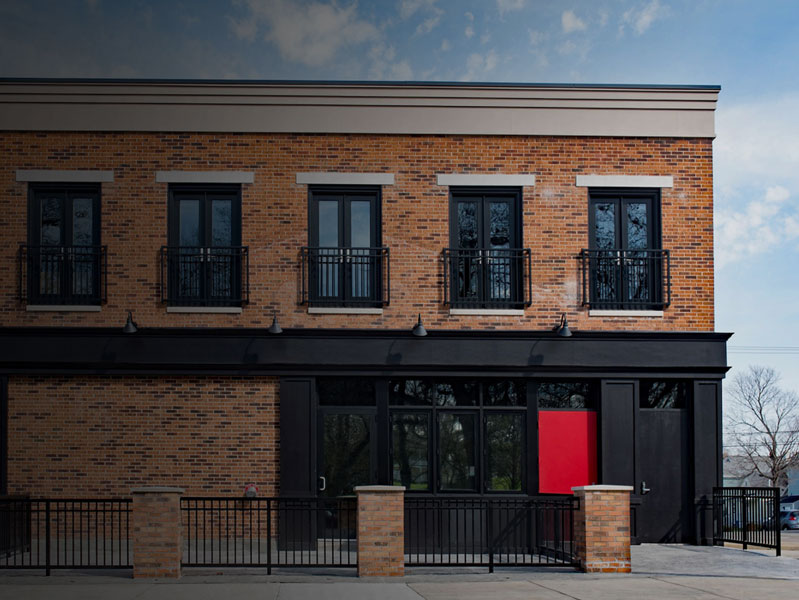 We're a direct lender (not a broker) and a leading provider of hard money loans in all 50 states
Our focus has always been about building long-term relationships. Start the process by getting pre-approved.

Simply put, we do what we say we are going to do
We understand how important it is to have a lender you can trust, whether it be delivering at the closing table or funding draws promptly. Pimlico Capital, having never missed a closing, is in it for your success!

Our process could not be easier
Each stage of the process has been streamlined to fund your loan quickly and easily. That's why no other lender can fund a deal as quickly as Pimlico Capital can.

Hard money doesn't mean expensive
Many "lenders" are just brokers in disguise, just taking a cut out of the profit. We have our own direct pool of private equity, which means we offer the lowest rates out there.

How many times have you showed up to closing to find outrageous undisclosed "extra" lender fees on the HUD? We operate differently. Pimlico Capital believes in an honest partnership, with the cost of capital clear and upfront. 
At Pimlico Capital we have a few loan programs to get you started:
"I have done multiple deals with the Pimlico Group with great terms and have been highly successful. I definitely recommend the service for any investors interested in real estate development."
—Geno Link
"I have been doing Real Estate Investing for 25 years and having a lender that will work with me is one of the most critical needs of my business. Victor and Aron were always available. Thank you for your service and I look forward to working with you again in the future."
—Raphael Cassagnol
"Pimlico Capital was very transparent. These guys are honest people. I would recommend Pimlico to anyone looking for a hard money lender."
—Ronnie Haskins
"Pimlico moves really fast with closing and have some of the greatest rates in the DMV area. They made the whole process of buying and construction draws very easy. I would recommend Pimlico!"
—Mit Smith
"I LOVE working with Pimlico Group! They make sure we steer clear of BAD deals and are on track to make money! Their honesty and integrity make working with them tremendous! Love men of their word and Aron and Victor are two men of their word!"
—Kathryn O'Neil-Corley
"Pimlico Capital is a dream team to work with. I won't use anyone else."
—Mick TK
"Pimlico Group is Number one in Baltimore Hard Money, closing is a snap with this lender. Extremely reliable and honest. They are the best."
—Gary Kosoy
"Aron and Victor were great to work with on my rehab loan in Baltimore City. Professional, quick, and efficient the whole time. Were able to fund within a couple weeks and worked with me through a refinance process that took longer than expected. Great guys, great business."
—Dereck Hough
"Pimlico Capital are the best guys in the business."
—Brian Chance
"I love working with Victor and Pimlico, the team was great! Victor really helped me to get the job done under budget and on time right after finishing the project we had an offer within two weeks. I am looking for my next property and looking forward to working with Pimlico again."
—Russell Williams
"The whole team at Pimlico Group was absolutely amazing. Very fast process, no fine print to uncover, and they were very hands on. I was a first time borrower; therefore Victor and his team took the time to walk me through the process piece by piece. They were very responsive. I look forward to closing many more deals with this group."
—Keara Hayes
"Pimlico team is the best lender in my opinion. I have worked with them on several deals and they have exceeded my expectations. They have the best team, that understands the life and challenges of Real Estate investors. I would recommend them to other investors."
—Gatira Family
Victor and his team at Pimlico Group have been amazing to work with. They are always responsive and make sure the loan process is smooth from start to finish. The rates are competitive and their turnaround is quick. I have used them twice already and will continue to allow them to fund our deals. Kudos to you for earning and keeping our business!
—Doug Hayes
How do I submit my loan application?
It's easy. After filling in our online loan application, just click on the "submit" button at the bottom of the page, and we've received it! If you have any questions, you can email us at , or call us at (410)-855-4600.
Will you roll third-party closing costs into the loan?
No, you will need to have cash available for 3rd party closing costs (title insurance, closing fees, etc.).
What is the difference between the pre-approval and the term-sheet?
For a pre-approval, we will perform a high-level evaluation of your financial estimates for the project (purchase/acquisition cost, rehab budget, after repair value), and your level of experience. If we believe there is a reasonable likelihood that we would make a loan based on the information provided, we will inform you that you are pre-approved. A pre-approval is not a guarantee that the loan will be approved or made.
For a term-sheet you provide more details regarding the project and your experience. We more carefully review the borrowers and project. We evaluate the current and after repair value of the property and closely review the expected repair/rehab costs. Prior to making a decision on a loan commitment, we typically do a property walk through with one of the borrowers.
What happens after I submit my loan application?
After we receive your hard money loan application, it will immediately go into processing. We will contact you via phone or email to discuss the remaining loan process and answer any questions you may have.
Can I use seller financing in conjunction with a Pimlico loan?
As a hard money lender, we will only make loans as the first lien holder on a property. In certain situations, we will allow for a second lien on the property resulting from seller financing. Many investors will utilize these funds for 3rd party closing costs (title insurance, closing fees), holding costs (insurance, taxes, utilities), property maintenance and cleaning expenses, staging expenses, cost overruns, other expected or unexpected expenses and rehab labor and material expenses (until you receive rehab draws, if you have a rehab draw account).
Am I charged interest on the rehab funds before I draw them?
If the hard money loan includes funds borrowed from us held in a rehab account, then such funds are part of the loan and interest is charged to the borrowers from the date of origination of the loan. This is because as soon as we originate your loan we set aside the full amount of your rehab budget in an account ready for disbursement. When the money is in the rehab account we cannot loan this money to any other borrowers.
What type of insurance do I have to carry?
At closing, we will require a one year, paid in advance, Builders' Risk certificate of insurance with a vacancy clause. Also, flood insurance may be required depending upon the location of the property.
Why are your rates lower than the standard 4 point and 13% interest?
We only work with experienced real estate investors, which lowers our risk.
We are working with one source for funds, so we are the final decision makers and do not need to consult with or comply with anyone else in making our lending decisions, restrictions and rules. We don't have to promise outside investors higher rates of return.
We have low overhead.
We don't use or charge for third party appraisals.
We underwrite in-house and don't need to spend resources communicating back and forth with other parties.
What is your method of transferring money for rehab draws?
We typically disburse funds by ACH transfer or wire. However, we can also bring a check with us to the construction inspection and provide funds immediately.
Sign Up for our Email List
Be the first to find out about our newest rates and product updates.
Loans are subject to additional underwriting criteria.