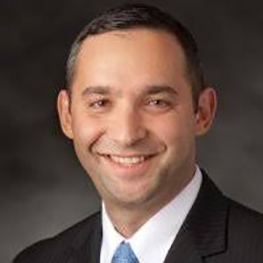 Victor Lipnitsky, Managing Director
Victor Lipnitsky had a vision of making capital more accessible to local real estate investors. This mission led him to start his real estate business, Pimlico Capital, in Baltimore in 2016. Mr. Lipnitsky recognized the need to provide short-term financing for investors and succeeded in making funding accessible and affordable to investors with and without experience. He began in 2016 with two core clients that ultimately led his firm to success. Mr. Lipnitsky attributes this success to two main principles: first, bring a personalized approach to customer relationships, and second, remain focused primarily on the city of Baltimore to grow a strong network of borrowers in this area. Mr. Lipnitsky is proud of the role it has played in the revitalization of city blocks and knows it is just getting started. To date, Pimlico Capital has provided over $50M in capital for properties in the Baltimore Metropolitan area. 
Before starting Pimlico Capital, Mr. Lipnitsky was retained by the U.S. Department of Justice to provide forensic accounting analysis. He has extensive experience as a financial consultant and forensic accountant to trial lawyers, bankruptcy trustees and receivers, in-house counsel, state and federal regulators and special committees in complex commercial litigation matters, fraud investigations, and matters related to bankruptcy and reorganization. 
Mr. Lipnitsky holds a Bachelor's of Arts degree in Economics from the State University of New York (SUNY) at Stony Brook and is a Certified Public Accountant, Certified Fraud Examiner, and Certified Insolvency and Restructuring Advisor. He was the recipient of the Legal Aid Society's 2014 Pro Bono Publico Award