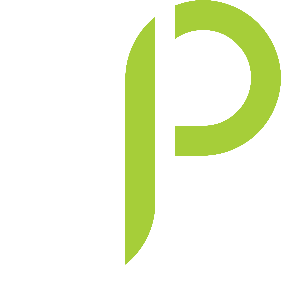 No matter what the profile is of a prospective buyer, there are various renovation pitfalls that should be avoided.

Homeowners will sometimes assume that it would be more economical for them to refinish existing wood flooring rather than to install new flooring. The reality is that there is not a substantial price difference (approximately $5-$6/sq. ft. for refinishing versus $8/sq. ft. for new, including installation). The price differential should take into consideration whether refinishing the existing wood floor will ever restore it to a condition comparable to new flooring. Flooring is the first thing that will be noticed by a prospective buyer inside the house, so this can be an expensive mistake.

When renovating below ground space, homeowners often select carpeting for warmth or laminate for affordability—without assessing whether there has ever been an issue with water in the basement. Whether it is carpeting or laminate flooring, neither holds up in the face of moisture. A good option is vinyl, waterproof flooring.

Sometimes homeowners pour their energy (and budget) into the interior of the home without having given consideration to the exterior. This means that they may have overlooked safety issues (uneven walkway, external stairs that really need a banister, precariously hanging tree branches, etc.). This also means that they may have overlooked major aesthetic turnoffs such as an unkempt yard, a dilapidated mailbox, missing roof tiles, surfaces in need of power washing, broken and/or blocked drains, etc.

Sometimes homeowners think that just "sprucing up" an outdated kitchen will make the home more attractive to prospective buyers. This might mean that someone will install new countertops but retain the existing (outdated) cabinetry. This has the unfortunate effect of highlighting the aging elements rather than highlighting the modernized ones.

It is often said that buyers seek a neutral pallet so that they don't feel tied down to someone else's color selection. The problem is that sometimes sellers make the pallet so neutral that it exudes blandness versus anything that might appeal to a prospective buyer. Making a house ready for sale doesn't mean that it can't have a pop of color for visual appeal.

If the house is going to have a pop of color, stay away from the infamous "Millennial Pink" (a "light rosy pink colour," according to Wikipedia). This color was popularized in 2018 when it was associated with a generation of young adults where the brightness of it was said to broadly appeal to them (and perhaps an appreciation of femininity). As with anything else though, too much of a good thing becomes passé. If a seller is going for a pop of color, a better choice would be one that has more staying power versus something that is just the "now" color.

A common mistake that sellers make is renovating the property according to the style/colors that they prefer versus considering what tends to appeal to buyers the most. Just because a seller favors a mid-century modern look doesn't mean staging the house that way will appeal to prospective buyers. Similarly, just because a seller prefers a Tuscan-style kitchen doesn't mean that will appeal broadly to prospective buyers.

Open shelving – Open shelving in a kitchen certainly has visual appeal, especially with artfully placed decorative items. The problem is that the look requires constant maintenance (dusting, washing), rendering it totally impractical.
Fix & Flips: What Packs a Punch (and What Doesn't)?    |    Pimlico Group