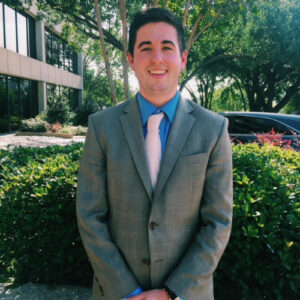 Cary Nelson, Director of Marketing
Cary Nelson joined Pimlico Capital in February 2021 as the Director of Marketing. In his own words, Cary is responsible for "creating tailored conversations and positive interactions with every individual that comes into contact with our brand." He is also responsible for branding, advertising, website development and media relations. Cary has more than 10 years of experience in the digital marketing industry. Prior to joining the team at Pimlico Capital, Cary was the Director of Marketing for a marketing agency based in Dallas, TX where he aided in growing brands in the telecommunication and renewable energy industries. His most notable professional acheivement before joining Pimlico Capital was creating green initiatives within his firm. These programs were adopted by some clients, and in 2017 Monster.com named his group #4 on their list of Top 10 Environmentally Friendly Companies in America.
Cary is a native of Baltimore, Maryland. He graduated from Southern Methodist University with a B.A. in Marketing. While attending University, he was a 4-year letter winner and 2-time captain of the Men's Lacrosse team. In his senior year, he was voted an MCLA honorable mention All-American. His interests include golfing, skiing, the Baltimore Ravens, and has volunteered with Baltimore Habit for Humanity since 2007.