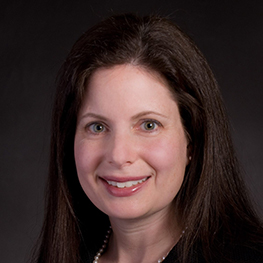 Abby Weinstock, Senior VP of Operations
Ms. Weinstock is Pimlico Capital's Senior VP of Operations. She has day-to-day responsibility for back office operations such as Human Resources and website content. She also assists with marketing and sales initiatives on behalf of the firm. Ms. Weinstock brings with her substantive experience in operations, having previously worked as the Director, Business Operations and Operations Director at two prominent nonprofit organizations. She also has over 18 years of experience with financial analysis, fraud investigation' and auditing from previous places of employment.
Ms. Weinstock has a Bachelor's degree from Washington University in St. Louis in addition to a Master's of Business Administration from Georgetown University. She is also a Certified Human Resources professional through the Society for Human Resources Management (SHRM). Ms. Weinstock is a Friedman Fellowship recipient of the Darrell D. Friedman Institute for Professional Development, one of the agencies of The Associated. She is also active in various community service initiatives throughout Baltimore, including working with seniors to provide comfort through animal interaction.